MEDICA 2017-49th World Forum For Medicine International Trade Fair with Congress, Nov. 13-16, 2017 at Dusseldorf, Germany
------- Intelligent Manufacturing in China

Medica
13-16 Nov 2017
Messe Dusseldorf, Dusseldorf, Germany

About Medica
Medica with its 4 days dedicated to medical products, pharmaceutical products, medical technological products and health care service facilities presents itself as Europe's most comprehensive medical trade fair. Held at the Dusseldorf Exhibition Centre, this event acts as a breeding ground of revolutionary ideas in medical care. With IT solutions, leveraged healthcare practices and alternative healing procedures forming an integral of this event, Medica draws medical professionals from all across Europe to exchange working knowledge and ideas on leveraged healthcare

Intelligent Manufacturing in China
The key to achieving the new industrial revolution is intellectualization, which requires China to improve its infrastructural level from "made in China" to "created in China" and to "intelligent manufacturing in China".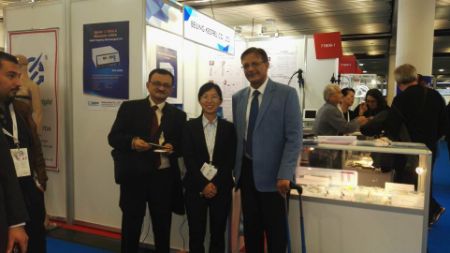 Exhibition Gallery